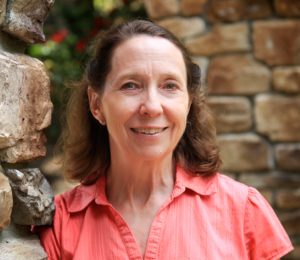 Katherine Pasour is an author, teacher, and speaker with a passion for wellness—her own and for others! She seeks to nurture children and adults of all ages to achieve and maintain better health. Her Bible Studies focus on developing a closer relationship with Jesus while working toward making choices that will lead to a healthier life-style.
As a farm-girl in rural North Carolina, Katherine raced barefoot through the woods chasing cows, squished mud between her toes following summer rain storms, dreamed of owning a horse farm, and put in many long days working on the farm. She's always had a love for reading and writing and enjoyed mentoring many students during her 36 years of teaching.
Katherine has degrees in health and physical education, religion, and a PhD in education. She recently retired as a professor and administrator at Lenoir-Rhyne University in Hickory, NC. Katherine is active in her church, writes and facilitates Bible Studies with a wellness focus, and delves into romantic suspense whenever possible (both as an author and a reader). Her Christian fiction romantic suspense novels engage the reader in fast-paced adventure.
You can reach Katherine at the links below—if she's not out on the farm riding horses or baling hay with husband, Farmer Bob!